Many employers were affected by the hurricanes of 2017. To help offset damage and operational costs, the federal government introduced new employee retention tax credits — 40% of qualified wages paid to eligible employees during the period of inoperability.

Those resources are still available and ADP is here to help make sure you get the most from them.
Five Top Questions Answered
Watch this Hurricane Relief Video to get answers to the top five disaster-relief employee retention tax credit questions.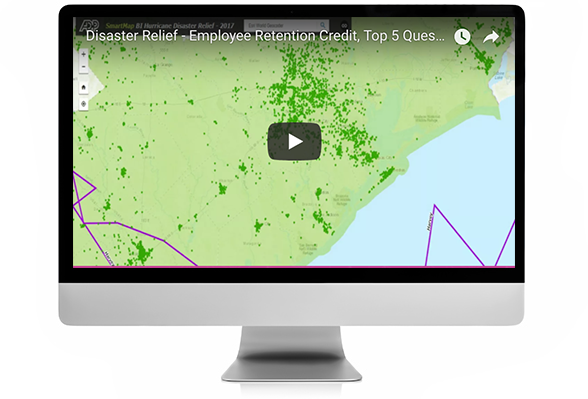 Tax Credits Resources:
Webinar
Listen to this Tax Credits Employee Retention and Beyond webinar. You'll learn about the latest legislative updates, dive deep into employee retention tax credits, and how to leverage tools and technologies to define and help you capture tax credit opportunities.

Service Overview
Download this service overview for specific information about employee retention credit for employers who were impacted by hurricanes Harvey, Irma and Maria.
Contact Us
If you're ready to capture hurricane tax credits that are available to you or have additional questions about ADP Tax Credits service, complete and submit the form below.